EC bios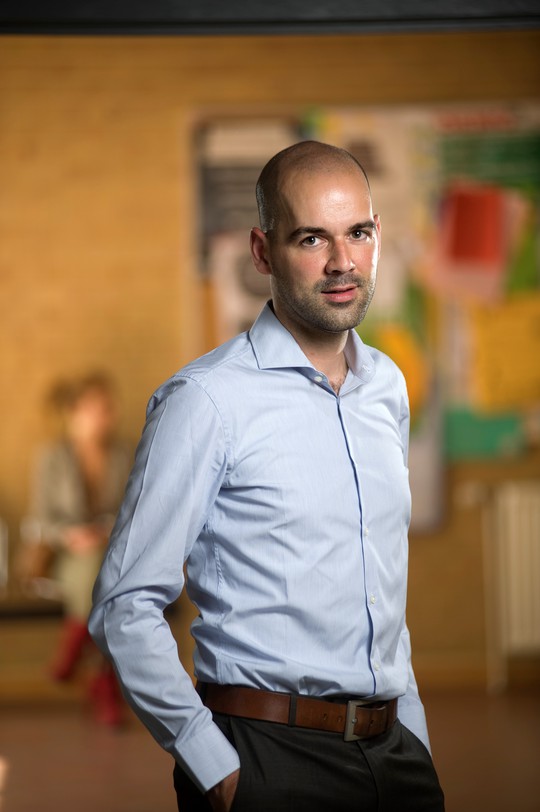 Frederik Anseel, President / Alliance
Professor of Organisational Behaviour
King's College London
King's College Business School
30 Aldwych
London WC2B 4BG
frederik.anseel@kcl.ac.uk
Frederik Anseel is a Professor of Organisational Behaviour at King's College London in King's Business School. Formerly he was Department Head and Professor of Work Psychology and Behavioural Economics at Ghent University. As the founder of the VIGOR Innovation Research Group, Frederik built a team of scientific experts and entrepreneurs in creativity and innovation, eventually forming the evidence-based consultancies The Vigor Unit and The Forge. He also held the Securex Chair 'Working in the 21st Century' since 2013. Through keynotes, executive coaching and consultancy, he has contributed to significant leadership development and performance management initiatives in a variety of industries. His research has been published in journals such as the Journal of Applied Psychology, Psychological Science and Organizational Behaviour and Human Decision Processes.
---
Helen Baron, General Secretary
82 Evershot Road, London, N4 3BU, UK
helen@hbaron.co.uk
Helen Baron is a practitioner psychologist working independently in the UK. Her main areas of work are the design, implementation and audit of effective employee selection and assessment systems, test development, equal opportunities and general research. Her research interests include professional standards, computer based testing, international assessment, testing people with disabilities and fairness in assessment. She has always worked internationally including both international projects and several years' employment outside the UK. She was a Visiting Professor at the Tallinn University of Technology and have contributed to international projects such as the development of European test user standards and International Guidelines developed under the auspices of the International Test Commission. She is active in her local psychological society and a member of the UK provisional awarding committee which is developing the award procedures for the Europsy specialist certificate in Work and Organizational Psychology.
---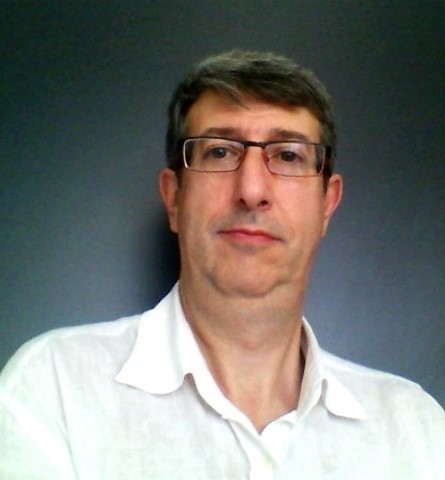 Jose Ramos, Treasurer
Professor of Work & Organizational Psychology
University of Valencia
Av. Blasco Ibáñez, 21
46010 Valencia, Spain
Jose.Ramos@uv.es
José Ramos, PhD, is professor of Work and Organizational Psychology in the University of Valencia (Spain). He is member of the IDOCAL (University Institute of Psychology of Human Resources, Organizational Development and Quality of Working Life), and associate researcher at IVIE (Valencia Institute of Economic Research). Formerly Dean of the Faculty of Psychology (2006-2012), he's the Head of the Department of Social Psychology from March 2015and President of the Spanish National Award Committee for the European Diploma on Psychology (EuroPsy) from 2009. His research topics and publications include service quality, organizational climate, psychological contract, and Youngsters' labor market entry and unemployment, coauthoring book chapters as "Flexible employment and temporary contracts: The employer's perspective" (Guest et al., Oxford Univ. Press, 2010) and "The challenge of building human capital and benefiting from it. A person-centric view of youth unemployment and underemployment" (Finkelstein et al., SIOP Org. Frontiers Series, 2015), and scientific articles as "Job attitudes, behaviors and well-being among different types of temporary workers in Europe and Israel" (International Labor Review, 2012) and "Perceived reciprocity and well-being at work in non-professional employees: fairness or self-interest? (Stress and Health, 2012). He`s member of the teaching staff of Erasmus Mundus Master of Work, Organizational and Personnel Psychology and Coordinator of the Doctoral Program "Research on Psychology" in the University of Valencia.
---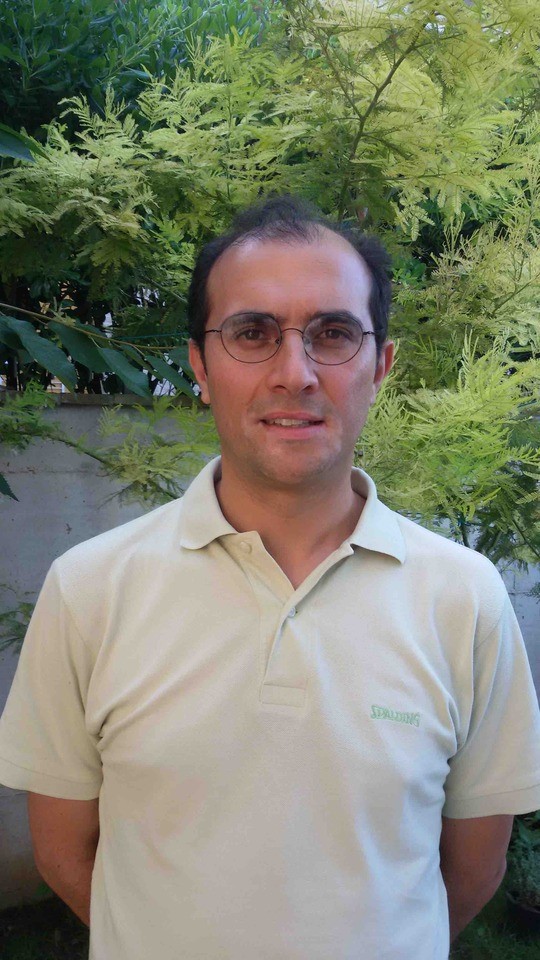 Cristian Balducci, Constituents Liaison
Associate Professor of Work Psychology
Department of Political & Social Sciences
University of Bologna - Via dei Bersaglieri, 6/c, 40125 Bologna, Italy
cristian.balducci3@unibo.it
Cristian Balducci is Associate Professor of Work psychology at the University of Bologna (Italy) – Department of Political and Social Sciences, where he teaches Work psychology: an introductory course for third-year students and a more advanced course for students of the laurea magistrale. He holds a master of science in research methods in psychology from the University College London (UK – 2001) and a PhD in the area of work and organizational psychology from the University of Trento (Italy - 2009). His main research interest is workplace bullying, particularly its personal and organizational antecedents. On this he has published on journals such as European Journal of Work and Organizational Psychology, Work & Stress, and Anxiety Stress & Coping and he has also carried out consultation work for large public administration agencies in Italy. More recent research interests include work engagement and workaholism. He is also interested in the validation of measurement tools to investigate the above and other psychological constructs. He serves as a consulting editor for European Journal of Work and Organizational Psychology and Journal of Business and Psychology. He was elected in the EAWOP executive committee on May 2015.
---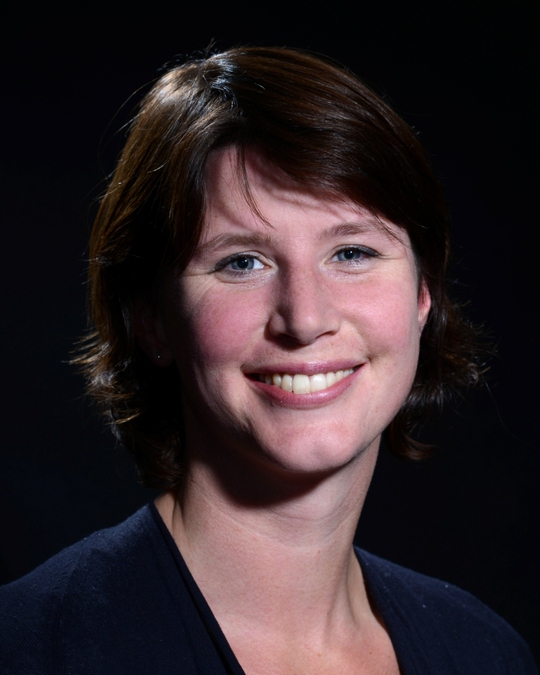 Annemarie M.F. Hiemstra, Small Group Meetings / Web and Social Media Editor
Assistant Professor Work and Organizational Psychology
Department of Organizational Psychology
Erasmus University Rotterdam
Burgemeester Oudlaan 50, 3062 PA Rotterdam, the Netherlands
hiemstra@essb.eur.nl
Annemarie M.F. Hiemstra is an assistant professor in psychology at the Department of Psychology, Child and Education Studies at the Erasmus University Rotterdam. Before joining the university, she worked as an HR-consultant and in this role she has advised numerous profit and non-profit organizations in the area of personnel selection and training. Annemarie holds a Master's degree from Free University Amsterdam and a PhD in Organizational Psychology from the Erasmus University in Rotterdam. Her research interests include new technology for selection and assessment, cross-cultural psychology and professional skills development. Annemarie is an active member of the Dutch Committee on Testing and Testing affairs in the Netherlands (COTAN) and of the European Network of Selection Researchers (ENESER). She was elected in the EAWOP Executive Committee in May 2017.
---
Barbara Smorczewska, Congress Liaison
Assistant Professor at the School of Management
University of Silesia, Katowice, Poland
barbara.smorczewska@us.edu.pl
Barbara Smorczewska is an assistant professor at the School of Management of the University of Silesia. She received her PhD degree from the Silesian University in Katowice. Her research interests include careers and career goals of young people. Barbara is a member of the Polish Association of Organizational Psychology and she joined the EAWOP executive committee in May 2017.
---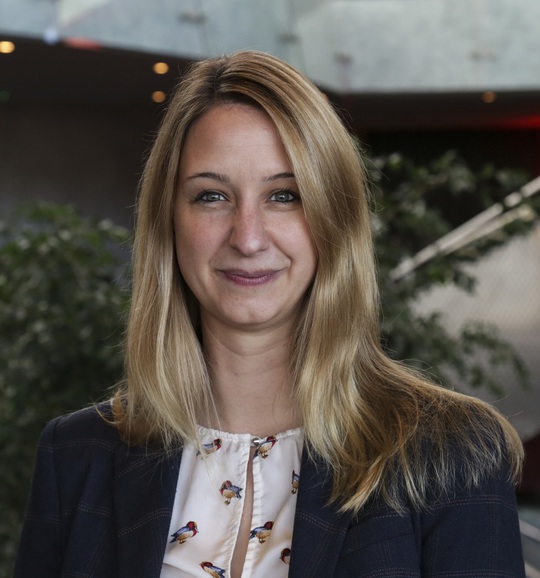 Janine Bosak, Summer Schools / Journal Liaison / AOP
Director of Reseach Leadership & Talent Institute | Associate Professor Work and Organizational Psychology
HRM & Organisational Psychology Group
Glasnevin, Dublin 9, Ireland
janine.bosak@dcu.ie
Janine Bosak is an Associate Professor in Organisational Psychology and the Director of Research at the Leadership and Talent Institute (LTI) of Dublin City University. She also manages the Docoral Programme of the Dublin Business School as Director of Studies. Janine received her Ph.D. summa cum laude from the University of Bern, Switzerland. Janine conducts research, teaches and consults in the area of women in leadership and in employee well-being in organizations. Janine is on the editorial board of the Journal of Occupational and Organizational Psychology and the German Journal of Human Resources Management. She is a Member of the Executive Committee of the European Association of Work and Organizational Psychology since May 2017.