Next congress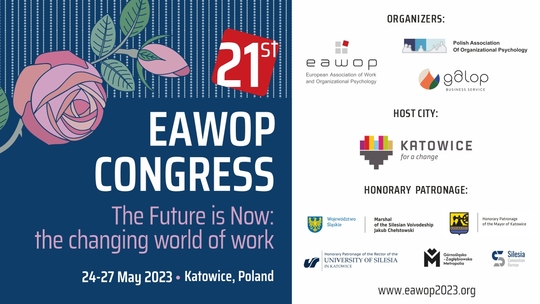 The Polish Association of Organizational Psychology is hosting the 21st EAWOP Congress at the modern International Congress Center in the Polish city of Katowice.
Be sure to book these dates - May 24-27, 2023!
You can visit the official Congress website here: https://www.eawop2023.org/
We can already say that professors Alex Haslam and Stuart C. Carr have agreed to deliver keynote speeches and many more international names will be added.