COVID19 Resources
In these novel and particularly challenging times, the need for community and working together is more important than ever before. In this spirit, we have created this page, which contains resources and useful links from our partner organizations.

The Alliance for Organizational Psychology (AOP) has coordinated an international effort to gather quality tools and resources to successfully navigate these novel and particularly challenging times.
Access their page here.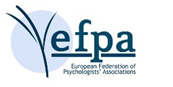 EFPA would like to share some basic recommendations on the social effects on communities in relation to the Coronavirus spread. Community psychology can offer specialist competencies and tools that are useful for real problems both locally and on a global scale.
The SC Community Psychology has together with our Associate member the European Community Psychology Association ECPA prepared this information and converted into an EFPA position statement.
Please find the statement on theie Psychologists-support-hub.eu here

We at EAWOP have launched a similar invitation to our constituent associations, to share their approach, conclusions and practices that work. A repository with all the responses will be available on this page as we receive all responses.