Job opening: Presidential Fellows at Alliance Manchester Business School
30.09.2019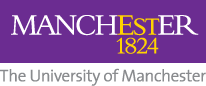 Presidential Fellows at Alliance Manchester Business School
Job Reference : HUM-14607
Location : Manchester
Closing Date (DD-MM-YYYY): 21/10/2019
Salary : £41,526 to £51,034 per annum (according to relevant experience)
Employment Type : Permanent
Presidential Fellowships for four years, leading to a permanent academic contract subject to satisfactory performance, are available across all disciplines, including Organisational Psychology, within Alliance Manchester Business School.
Creative, ambitious and keen to develop transformative research, you will relish this excellent opportunity to drive your academic career to a higher level. As an impressive early career academic, you'll recognise that securing a Presidential Fellowship at the University of Manchester will empower you to unlock your potential. In addition to a good salary for the duration of your Fellowship, you'll receive generous research support funds and access to key technology platforms. Your time during this award will be initially dedicated to research, with no or minimal teaching in the first year, and minimal teaching in the second year. Thereafter teaching would increase with each subsequent year of the fellowship. You can look forward to mentoring and assistance in winning external funding and awards.
To join us, you will need a relevant PhD that should have been awarded not more than five years prior to the closing date for applications. You will have a growing reputation in research, evidenced by an emerging portfolio of internationally recognised publications, and a clear vision for an independent post-doctoral research agenda and the ability to carry that out. Crucially, you will demonstrate the ability to develop a coherent world-leading research programme in any of the disciplines within Alliance Manchester Business School, with new concepts and ideas to extend intellectual understanding. You have what it takes to organise resources and deliver results to deadlines. Your excellent communication and interpersonal skills also equip you to build a team, and to inspire and engage students. The determination to win your own research funding will be key to your success.
For more information please go to: HERE
For an informal conversation about this role, please contact Prof. David Holman david.holman@manchester.ac.uk