Open positions at Durham University
12.08.2019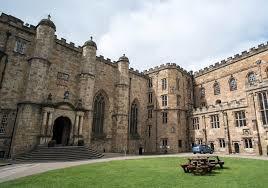 The Department of Psychology at Durham University is currently advertising for posts at Assistant Professor level in the fields of Social/Organisational Psychology and Social Development. These posts are part of a major expansion in the direction of quantitative social psychology, and recent appointments have brought expertise in prejudice, power, health, diversity, leadership, altruism, emotion, solitude, social exclusion and moral judgement.
The University is committed to continued growth in this area and the advertised posts are aimed at further broadening the group's expertise. The successful applicant will have access to key support already in place for quantitative social psychology, including individual, group and virtual reality testing suites, and a growing participant panel.
More details of the Quantitative Social Psychology Group can be found here.
Further particulars for the current vacancies:
· https://www.dur.ac.uk/jobs/recruitment/vacancies/psyc19-58/
· https://www.dur.ac.uk/jobs/recruitment/vacancies/psyc20-01/
Informal enquires can be directed to the Head of Department, Professor Richard Crisp, richard.j.crisp@durham.ac.uk
Closing date for application is 15th September 2019.