Pre-Congress Workshops EAWOP TORINO 2019
06.12.2018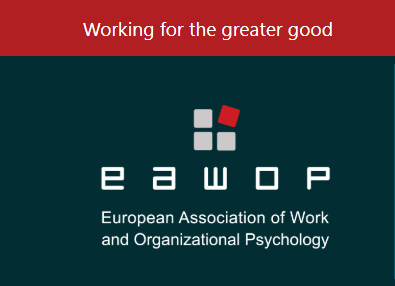 PRE-CONGRESS WORKSHOPS:

The EAWOP 2019 Congress will start on Wednesday 29 th of May at 5 pm. We would like to inform you that during the same day, before the Congress start, a number of workshops focusing a variety of themes will be offered. Some workshops will address theoretical and practical WOP topics:
The practice of mindfulness at work/in organizations (Ute Hülsheger)
Humanitarian wop (Ishbel Mcwha)
Modern personnel selection (Ioannis Nikolaou)
Managing age diversity in organizations (Donald P. Truxillo)
Introducing open-source teaching modules on big data: approaches within work and organizational psychology (Cornelius König & Marise Ph. Born)
Others will provide methodological guidelines, including two tracks on multilevel and longitudinal research:
Introduction to multilevel modeling – Multilevel research track WS1 (Guido Alessandri)
Multilevel SEM – Multilevel research track WS2 (Zhen Zhang)
Growth modeling – Longitudinal research track WS1 (Ana Hernández)
Dynamic SEM for intensive longitudinal data – Longitudinal research track WS2 (Noémi Schuurman)
Mediation and moderation (SEM) in wop research (Jeffrey Edwards)
Qualitative methods in wop research (Annika Wilhelmy)
Click here for more information about program, price and registration.